Dr. Leigh Chapman named CNO of Canada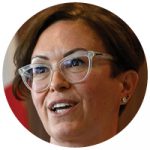 Canada once again has a Chief Nursing Officer (CNO). Dr. Leigh Chapman was elected to represent nurses at the federal level and provide strategic advice to Health Canada. 
The CNO position was discontinued in 2012; however, the federal government reinstated it earlier this year. 
"Reinstating the role of CNO reinforces that the federal government understand the value and contribution nurses make to improve the health of all Canadians," says Dianne Martin, Executive Director of WeRPN. "With nurses across the country facing unprecedented and unsustainable pressures, we believe that Dr. Chapman's appointment as CNO will provide a stabilizing force." 
Dr. Chapman is a strong advocate for RPNs. In fact, she was the recipient of WeRPN's 2021 President's Award, which honours an individual, group, or organization that demonstrates outstanding commitment to furthering the utilization and recognition of RPNs in Ontario. 
Chapman is a registered nurse and received her Ph.D. from the University of Toronto's Lawrence S. Bloomberg Faculty of Nursing. We look forward to working with her to support Ontario RPNs and help improve the provincial health care system. 
Dr. Karima Velji appointed Chief CNPP of Ontario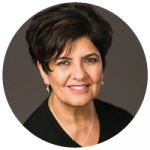 Dr. Karima Velji has been appointed Chief of Nursing and Professional Practice (CNPP) of Ontario. In this role, Dr. Velji will provide the provincial government with advice on health care practice, education, research and policy from a nursing perspective. She will also help create links to health professionals and RN and RPN partners across sectors. Dr. Velji will also position nursing as a central element of the Ontario health care system and advance professional practice in nursing and other health professions. 
Dr. Velji has more than 30 years of leadership experience in the health care sector. She has held prominent leadership roles in Canada—including the President of the Canadian Nurses Association—and has also provided innovative solutions for the care of special populations including seniors, those who live with mental illness and remote, rural and Indigenous populations. 
WeRPN looks forward to working with Dr. Velji to support Ontario RPNs and help improve the province's health c are system.