At WeRPN, our strategic direction is led by our committed Board of Directors. Here are the RPNs seeking to represent their colleagues across the province.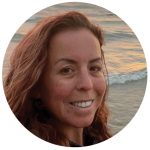 Region 1 – Candidate
Lindsay Pentland
Lindsay Pentland grew up in Windsor-Essex, and when she completed her RPN education, sheworked at a rural hospital in the area for over 14 years. While there, Lindsay gained a vast skill set while working on various floors, including Med-Surg, Rehab, Palliative, Ambulatory Care, and Emergency Department. In 2019, she was nominated to be a local union representative in the hospital, where she passionately advocated for her colleagues during COVID-19. 
In addition to her acute care experience, Lindsay has worked in long-term care, was the lead nurse in a pain clinic working one-on-one with the physician, and has worked with several patient transport companies.
In her downtime, she enjoys gardening, yoga, working out, and spending time outdoors, whether hiking on the land or paddle boarding.
Lindsay has enjoyed connecting with RPNs all around her region as the Region 1 Board Member for the past two years and would be honoured to continue to advocate and support the RPNs through this new era of nursing!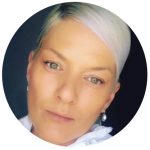 Region 1 – Candidate
Emilija Stojsavljevic
Emilija has been a Registered Practical Nurse since 2016. She is currently the Assistant Manager of Resident Care and Education Lead at a local long-term care facility. 
Emilija is a born leader and makes countless contributions as an advocate for excellence in nursing care for residents in the long-term care sector.
Emiija is also very engaged in her professional association. She has been a WeRPN member since her student days and served as a WeRPN Ambassador and WeRPN Mentor.  
Committed to excellence, she brings out the best in the team that she works with. With her notable leadership skills, Emilija embraces challenges and is instrumental in change with innovative ideas.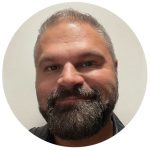 Region 3 – Candidate
James Philbey-Richards
James Philbey-Richards is a Registered Practical Nurse at Norfolk General Hospital in Simcoe, Ontario, and the Brantford Community Healthcare System. He graduated from Conestoga College in Kitchener and has been an RPN for 11 years. James works primarily in Acute Care, Complex Care, Restorative & Slow Stream Rehabilitation. He is committed to excellence in care and always thinks about improving patients' quality of life and helping get them where they would rather be. He also has experience in the community, bringing wellness into people's homes.
James is committed to continuous learning. He has completed the International Interprofessional Wound Care Course (IIWCC) accredited by the University of Toronto.  
As a current Board Member, James has valued the opportunity to advocate for colleagues and to participate, learn, and drive change. He hopes to continue to act on behalf of fellow RPNs.
James likes to travel, work, craft, and enjoy many outdoor activities in his free time. He has been happily married to his husband Zach for two years and is a loving fur father of two adorable cats, Ellie and Ollie.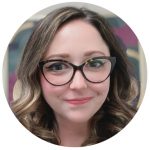 Region 3 – Candidate
Lindsay Spry
Lindsay Spry graduated from the Practical Nursing Program with Distinction at Conestoga College in 2005. Lindsay has held many positions within the long-term care sector over the past 17 years, including PSW, RPN in LTC, Associate Director of Care, RAI Coordinator, Staff Educator, Quality Improvement and Restorative Care Coordinator.
 Throughout her career, Lindsay has enjoyed mentoring students and has received multiple certificates of preceptorship. After completing five training modules through the Long-Term Care Homes Common Assessment Project, Lindsay implemented the Resident Assessment Instrument Minimum Data Set (RAI MDS). This included providing training for the home on the use of Point Click Care and Point of Care documentation. 
In 2019, Lindsay moved into her current role as Resident Care Coordinator at the John Noble Home. She worked closely with the Director of Care to lead the home through the global pandemic while successfully becoming designated as a Best Practice Spotlight Organization and Accredited with Exemplary Status. In December 2022, Lindsay became a Certified Dementia Care Provider and continues to pursue education to oversee the Risk Management Team. Lindsay resides in Cambridge with her significant other, son, daughter and two stepsons.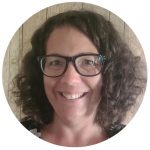 Region 5 – Candidate
Sharon Hunter
Sharon has been a RPN for over 15 years. She has spent the last two years on the WeRPN Board of Directors and is keen to continue her service. Her career has included many experiences in various settings, including long-term care, retirement homes, home care and specialized wound and advanced foot care clinics. She is also the SWAN Community of Practice Core Program Leader for NSWOCC. She currently works in a dual role at Home and Community Care Support Services, working with patients seeking MAiD information and assessment and with nurses who provide frontline care. She has formally taught PSWs and mentored many practical nursing students and colleagues. She loves her work and is passionate about supporting the nursing profession, advocating for equity and change and collaborating across the healthcare spectrum to bring the best outcomes to patients. 
Sharon enjoys connecting and having meaningful conversations with family and friends outside of nursing. She prioritizes physical activity and ongoing learning. She is always ready for an intriguing conference wellness retreat or on the hunt for her next audiobook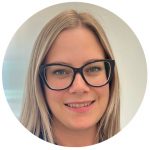 Region 5 – Candidate
Victoria Bolduc
Victoria Bolduc, a dedicated and compassionate registered practical nurse, is a prime example of resilience and determination. Victoria's journey to nursing leadership began post-graduation from Algonquin College, where she completed her practical nursing diploma and later an operating room certificate. 
Victoria put herself through school by working in the hospitality industry, where she honed her customer service and interpersonal skills. This background allowed her to seamlessly transition into nursing, where she combined her love for patient care with her communication abilities.
Victoria's aspiration to drive positive change led her to step into leadership roles within the healthcare community. Victoria is an active preceptor and mentor at the Queensway Carleton Hospital in Ottawa. She returned to Algonquin College to teach aspiring OR nurses the skills they need to tackle their daily challenges. She is also the current secretary for the operating room special interest group.
Motivated by her passion for nursing and her vision for a more empowered nursing community is what's drawn Victoria to seek a position with WeRPN's board of directors. Her unique blend of experience equips her with a well-rounded perspective on the multifaceted challenges RPNs encounter. She aims to leverage her leadership skills and advocacy spirit to foster collaboration, share knowledge, and drive innovation within nursing.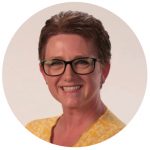 Region 5 – Candidate
Samantha Diceman
Samantha is a Manager, Resident Care, Rideau Building at Perley Health. She has spent much of her 25-year nursing career as a staff nurse and brings a passion for long term care. Throughout her career she has worked in various settings across the health system including long-term care, retirement homes and acute care.
Samantha graduated with Honours from the Practical Nursing program at Algonquin College in 1997. She has been an active participant in the Ontario Ministry of Health and Long-Term Care's Classification Project, gaining insight and experience into documentation. She served for six years on the Discipline Committee at the College of Nurses of Ontario. In 2017, she successfully completed the Leadership in LTC certificate from Conestoga College. Samantha has recently been reappointed to the Inquiries, Complainants and Reports Committee for another 3-year term at the College of Nurses of Ontario.
Samantha was awarded WeRPN's "Award of Excellence and Innovation in 2021 for exemplary contributions to nursing practice in Ontario.
Samantha is the mother of three children and lives in Ottawa with her husband.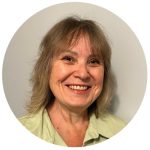 Region 7 – Acclaimed
Kathy Antier
Kathy began her nursing journey in 1997 after graduating from Confederation College. Her initial role in home care helped develop a strong foundation in patient-centred care. 
She then transitioned to a surgical team in an acute care facility where she was privileged to provide pre- and post-operative care.
The opening of the Thunder Bay Regional Health Science Centre in 2004 marked a pivotal moment as the RPN role expanded, and Kathy began assuming more responsibilities for total patient care.
She became an active member of the Nursing Practice and Emergency Committees, where she worked to enhance patient outcomes, promote evidence-based practice, and uphold the highest standards of care. 
Since 2007, Kathy has worked in the Emergency Room, allowing her to support patients during pivotal moments of crises. In 2015, she established her own footcare business, igniting her entrepreneurial spirit and enabling d her to provide specialized care.
Kathy has also mentored nursing students and furthered her education through wound care and Indigenous Cultural Awareness courses. Additionally, her involvement in research initiatives within health and behavioural sciences showcases her commitment to evidence-based care and the ongoing advancement of nursing knowledge. 
Kathy has embraced diverse experiences, ongoing education and unwavering commitment to patient-centered care. She has a deep passion for elevating the nursing profession and positively impacting our healthcare community.