As the ubiquitous airline safety tip says, you must put on your own oxygen mask before helping another passenger. For nurses, practicing self-care is more important than ever. WeRPN Board members share their tips for recharging.
Recenter yourself by getting active outdoors
I often find I need to be more proactive and plan ahead to practice self-care. I enjoy getting out onto the trails for a walk/hike or snowshoe (either on my own or with friends and family) taking time to decompress and enjoy my surroundings. Where I live, there are many trails that are easily accessible. I'm also fortunate to have good alpine skiing nearby, challenging roads to bike, and a large body of water to paddle on.
Keeping physically active helps remind me what is important, recenters me and helps me reconnect with those who are important to me.
Dickon Worsley, RPN; President
Music, family and relaxing exercise soothe the soul!
When I was a kid, I took accordion lessons and realized music was an outlet for me. During COVID-19, my son gave me a concertina for Christmas. I spent every evening for two months learning how to play one song, and it was so much fun! Concentrating on it took away my other worries and concerns. I've learned more songs since then, but when I am feeling stressed, I still go back and play that first song I learned. It warms my heart.
During the pandemic, I also recognized how much I missed my family and spending time with them. My daughter and I started to practice yoga weekly, and we still do. Both the exercise and our togetherness have a huge calming effect.
Suzanne Schell, RPN; Past President
Establish boundaries outside business hours
My favourite ways to practice self-care involve either a quiet night of knitting at home, which I find very peaceful, or going out with my girlfriends, where I know we will laugh and be loud, and my stress will melt away.
Recently, I have become better about establishing boundaries at work and not replying to emails outside of business hours. When clinicians prefer to call me on evenings and weekends to have meetings, I decline and ask that they find time during business hours.
Deanna Clatworthy, RPN, Board Member for WeRPN Region 2
Focus on the small things that bring you joy
Our resilience in maintaining mental health while working in nursing has certainly been tested over the last several years. I believed I was managing my mental health for the most part – but I was not. I was more focused on my physical well-being. As pressure continually built up, the need to take care of my mental health became more evident and urgent. My mental health needed help on three fronts: my home, work, and personal life. The pressures and anxieties that manifested seemed to spill into all three aspects of my life. I found comfort in advocating for better conditions in healthcare by joining WeRPN's Board of Directors, leaning on those who are close to me, counselling and keeping up with the small things that bring joy, like being on the water, working out, yoga, travelling and arts and crafts.
James Philbey-Richards, RPN, Board Member for WeRPN Region 3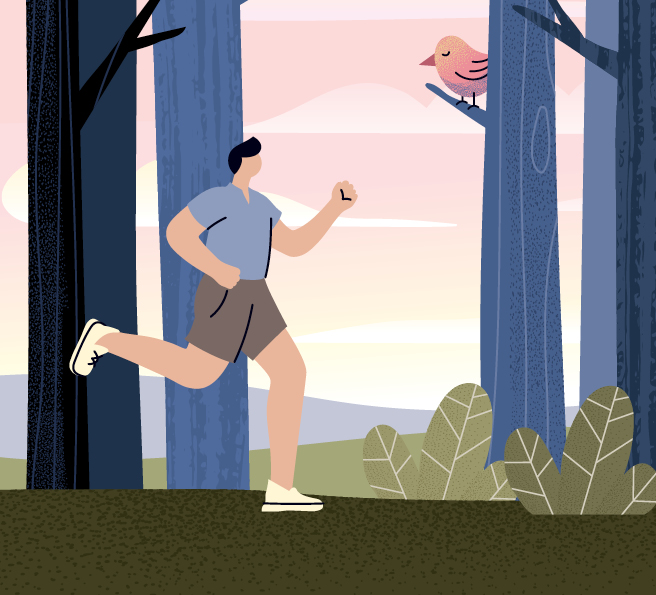 Seize the day, get outside and share your feelings
My self-care has transformed over the last few years. I have become much more intentional with my time and routine and more mindful and reflective. The biggest change I have made is to start waking up at 5am each morning. That time may be later on days I don't work; however, the key is to give myself more time for my morning. I have reflective time. I work out. I prepare my breakfast and my lunch for the day. There is no rushing. I feel ready and prepared for the day.
I have also increased my physical activity, which started simply as a walk each day for a few minutes. Now I walk a few times daily, from 15 minutes to an hour, depending on when I can get outside. The fresh air and sunshine are essential in helping me to feel my best.
The last self-care change I'll share is regular therapy or counselling. It helps me focus on my goals and develop plans to accomplish them. I meet anxiety in a different way and grow through the challenges and changes life hands me. I am more relaxed, less reactive, and enjoy my time inside and outside of work. I encourage everyone to take small steps to find the things that support the person you want to be.
Sharon Hunter, RPN, Board Member for WeRPN Region 5
Set your routine and stay organized!
I have always looked at self-care as being a daily pursuit. As a person who thrives on organization and prioritizing everything that needs to be done, I have found that routines are a foundational way that I can take care of myself. Setting routines certainly does not seem all that exciting, but it frees up my emotional and decision-making energy so I can focus on what matters most to me.
I have simplified and created daily routines that help to take care of me, my family and my home. Meal prep is a game-changer! Systems and routines for daily, weekly and monthly tasks and To Dos help to prevent me from feeling like I must do it all today and becoming overwhelmed. The saying that resonates the most with me is, "create a life that you don't need a vacation from," and that is my goal.
Angela Corneil, RPN, Board Member for WeRPN Region 6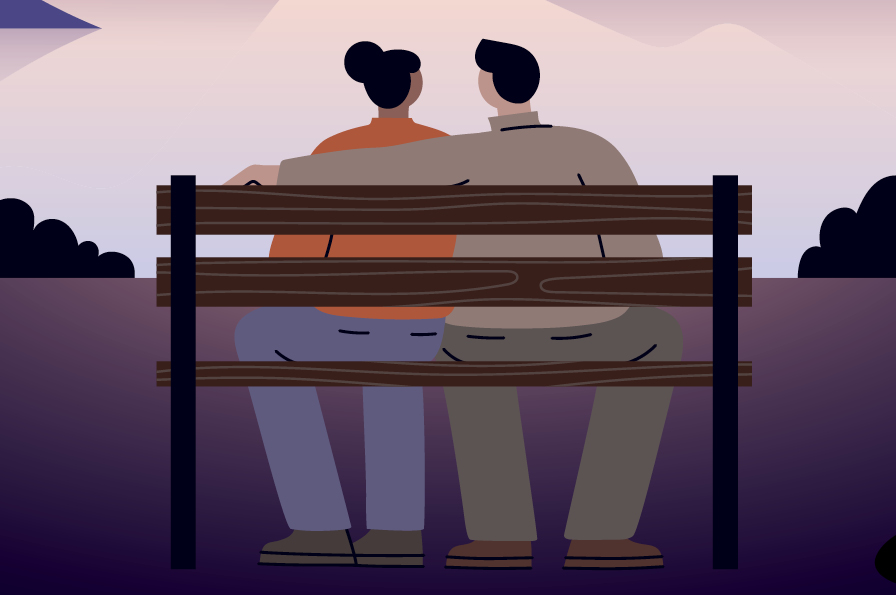 Walking and talking with loved ones
I began my career as a registered practical nurse in the midst of the COVID-19 pandemic, so my inner health and well-being have never been as important to me as it is right now. Many things that I used to enjoy –  getting together with family, singing together and making music – were limited over the last few years. I didn't realize these things so positively impacted my mental health until I had to stop doing them. To combat the loneliness and isolation that the pandemic had on many people, I would go on many walks, sometimes for hours, and call a family member or an old friend. Now that some pre-pandemic activities have resumed, I occasionally drop into choir events on my days off or drive to see family, which I always look forward to.
Lydia Mead, RPN, Board Member-at-Large
Exercise your body and mind
Being in nursing school keeps me very busy and can be extremely challenging. It pushes you to the limits of your physical and emotional health. That is why I find doing activities to help with my mental health extremely important. I enjoy a good walk outside in a forest or even on the side of the road. I also find it extremely helpful to reflect on my feelings; I will contemplate how logical a feeling is and, if required, come up with an action plan to address it.
Daniel Hiemstra, Student Representative