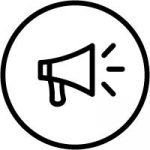 ADVOCACY
Upcoming Advocacy Opportunities

Throughout the fall and winter, WeRPN will host a series of advocacy town halls across the province. These events will bring together elected officials and local RPNs in person to discuss and recognize challenges facing RPNs, impacting their lives and those of Ontarians right in their communities. This will be an opportunity for RPNs to speak directly with MPPs from across the political spectrum to share their stories, as well as an opportunity for MPPs to share their plans to address the health system challenges. Check out our website for details on how to register. We look forward to seeing you there!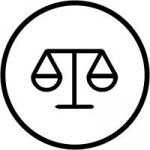 LEGISLATION
Bill 124 – The Fight Isn't Over
In our last advocacy update, we felt proud to have been part of the fight against Bill 124, the unfair wage cap legislation declared unconstitutional by an Ontario court. Unfortunately, the Ford government officially appealed that ruling over three days of hearings in June. 
Arguments from government lawyers attempted to persuade the judge that the constitutional right to free and fair collective bargaining could be overridden due to apparent budget constraints. A coalition of unions against the legislation countered there had been no budget constraints that weren't self-imposed by the government. In the event there had been, it did not meet the threshold to strip the rights of RPNs, RNs, teachers, and so many others. 
A ruling from the judge on the appeal is expected sometime this fall. While awaiting a ruling on the appeal, arbitrators have awarded wage increases to some sectors impacted by the wage cap. WeRPN expects that RPNs will also be eligible for raises when their collective agreements come up for renewal or earlier if a 're-opener clause' was negotiated into the agreement.
We have been a steadfast advocate on behalf of RPNs against Bill 124. We won't stop fighting for meaningful wage increases until we see success.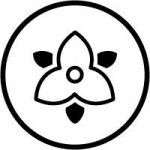 GOVERNMENT
Ensuring Government Accountability

The job of the opposition in a majority government is a challenging one. Those elected officials must hold the government to account for legislative and regulatory decisions. WeRPN has been pleased to see the two main opposition parties take up the challenge of addressing some of the most pressing issues impacting nurses. Earlier this year, Liberal MPP Adil Shamji introduced a private members bill that, if passed, would limit the use of nursing agencies in long-term care facilities and hospitals, reducing the overuse of this practice in attempts at addressing underlying staffing issues. WeRPN was pleased to meet with MPP Shamji in May to discuss his bill and to offer our support for his efforts to champion issues impacting the nursing community.
We look forward to meeting with the new Ontario Liberal leader after their election in December.
WeRPN was also pleased to meet with Ontario NDP leader Marit Stiles after her acclimation to the post to brief her on the significant challenges impacting RPNs across our province. MPP Stiles and her party are committed to addressing the significant wage compression challenges RPNs face and working with us to mitigate challenges such as nurse-to-patient ratios. We look forward to continuing to work with both opposition parties and government in future.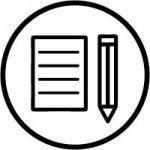 EDUCATION
NEI Renewal Advocacy

The Nursing Education Initiative (NEI) is an important program administered by WeRPN, providing educational grants to support nurses in continuing education to improve their nursing skills and knowledge. Nurses undertaking professional development may be eligible for reimbursement of up to $1,500 per year for base tuition course fees or registration fees for conferences, seminars and workshops. 
We have seen tremendous demand for this program since its inception, often with applications for reimbursement exceeding the available government funding. Throughout the spring and summer months, WeRPN's advocacy team has been hard at work, pressing the government to renew funding for the program this year and to secure an increase in future to ensure more RPNs can access this important resource for their career development. 
This advocacy has led to assurances the funding stream will continue to be available this year while the government closely evaluates our proposal for an increase to support your education. We hope to report success on this front in a future newsletter and, as always, encourage you to apply for the program by visiting our website.