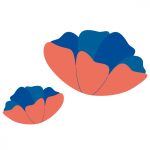 Focusing on self-care might feel like the last item on a long list of to-do's, especially today when nurses increasingly feel the strain of COVID-19. The risk of burnout in healthcare has always been high, but the stress caused by staff and bed shortages, limited resources, and increased health anxiety have made it almost inevitable. On a daily basis, nurses are confronted with the needs of those in their care. But to be effective in our roles as healthcare providers, we must begin with self-care. We're all rethinking how we balance life and work, so this is the time to re-introduce positivity, mindfulness, and reflection into our routines.
This is the time to create healthy habits and practical coping strategies that refresh, reset, and refocus our attention. WeRPN is committed to supporting nurses' well-being by providing access to resources and support to strengthen resilience and mitigate burnout. We've even developed a Self-Care Workbook specifically to support RPNs, available for download on the WeRPN website.
So, where do we begin? Self-care can often sound easier said than done, but starting with small exercises can have a noticeable impact. Try integrating these quick tips from the Self-Care Workbook, designed to help reframe your thinking, cultivate mindfulness, and start putting yourself first.
Let Go.
Refocusing our attention and feeling refreshed and revitalized is as much about the positive strategies we add to our daily lives as it is about what we let go of. Letting go can be one of the most challenging concepts to integrate, but practicing positivity can happen in small increments. In moments of reflection, start by thinking: what am I holding on to?
Author and coach Jill Sherer Murray offers these prompts to get us started on our positivity journey:
Let go of taking things personally.
Let go of what other people think.
Let go of trying to be something you're not.
Let go of the need to be perfect.
Let go of "not yet."
Practice Gratitude.
Research shows that increasing gratitude improves psychological well-being and can even reduce the impact of COVID-19-related stress. Start by practicing gratitude in small ways: every day, take a few minutes to think about the people or things you are grateful for, recite a positive mantra, or write an encouraging note to yourself in the mirror.
Refocus.
We can often get bogged down by the many stressors – both big and small – that we experience. It's natural to ruminate on the negative, but consider how we might begin to reframe these situations, to actively focus on the possibilities they might generate. So, how do we refocus our attention? Before you go to bed, write down three things that went well for you that day and include a quick explanation of why it happened. In this exercise, we train our minds to focus on the good.
Practice Positivity.
A positive mindset must be actively maintained. But it can be achieved by integrating a few quick exercises into your schedule. Something as easy as repeating positive affirmations first thing in the morning can start your day on a positive note.
Here are three statement prompts to get you started:
Today I am grateful for…
Today I will focus on…
Today I will let go of…
Research shows that healthcare providers are so focused on the care they provide others that they often neglect to adequately care for themselves. But during this difficult time, nurses need a way to manage the ongoing stressors they experience at work. Integrating these techniques encourages us to prioritize self-care to optimize our mental and emotional well-being. We need every nurse in the healthcare system at their best to sustain the quality of care Ontarians' deserve, and self-care is the first step.