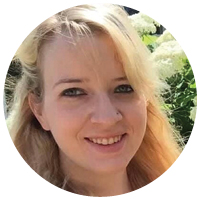 Meagan Carter has wanted to become an RPN ever since she took an aptitude test in grade 8 that concluded she should be a nurse. Although she started in the RPN program, she switched to the personal support worker (PSW) course after only one semester because she felt like she didn't have the hands-on training or foundation required to be a nurse. 
But after working as a PSW in LTC on-and-off for the past 10 years, Meagan has boldly decided to return to school and complete her training to become an RPN. 
She initially learned about and became interested in the Bridging Educational Grant In Nursing (BEGIN) Program when she was looking for more resources to help with her education. She was concerned about whether she would be able to cover the cost of her tuition now that she is an adult with more responsibilities, including two dogs and a mortgage. 
Meagan shares a home in Warkworth, Ontario with her husband, who is so supportive of her dreams and education that he took a well-paying job out west just so that she could work part-time and focus on school. Meagan and her husband only get to see each other every few weeks, but it's a sacrifice they're both willing to make so that Meagan can follow her dreams. 
Unfortunately though, Meagan still required another source of income to help pay her tuition fees. 
It was then that one of her professors told her about the BEGIN program and how it provides students with courses and education. Meagan loved the idea because "there's lots of things with nursing outside of what they teach you in school that you don't get to learn, but you can learn through programs like [BEGIN]." 
She also described the BEGIN staff as very patient and approachable, laughing about the fact that she emailed them questions so often that she thought they would get sick of her. But every time, they just responded promptly and politely and were extremely helpful. Meagan also appreciates the fact that "the BEGIN staff treat [her] as though [she is] already a nurse." 
"I didn't think it would be possible [to go back to school] to begin with," she says, "but now I feel like I have WeRPN backing me; I have my husband backing me; I've got the college backing me. Everybody is just so incredibly helpful!" 
Meagan is also grateful for the support of the Crown Ridge Retirement Residence where she works. Her employers not only support her and allow her to work around her school schedule, but her time working as a PSW has also helped prepare her to become an RPN and even provided her with a unique perspective. 
"PSWs aren't involved in care conferences; we're not involved in care planning," she says. "I feel like PSWs are the backbone of long-term care. So when I become a nurse, I would like to find ways to incorporate more information and involve everybody within the circle of care, including the PSWs." 
She also believes that all nurses would benefit from working as a PSW for a year prior to becoming an RPN or RN. In doing so, nurses "get the foundation," she says. "If you work in long-term care or a hospital, for example, you're not going to have a PSW to make the bed for you or feed the residents. The foundations and therapeutic communications [you get as a PSW] help improve your nursing skills." 
Meagan plans to continue working in the LTC sector when she performs her Return of Service (ROS), which every BEGIN participant must enter into, providing one year of service in either the HCC or LTC sectors for every year, or portion of a year, for which BEGIN funding is received. 
Part of the reason for Meagan's decision lies in the fact that she feels "there are a lot of things being missed in long-term care in every facility." 
"I want to be more of an advocate, as I feel like my voice is somewhat stumped as a PSW," she says. "I would like to try to open the page and have everybody [including PSWs, RPNs and RNs] working together." 
But Meagan's ultimate goal, once she completes the BEGIN program, is to commit the rest of her career to tackling Alzheimer's. After seeing the effects of the disease on patients in nursing homes and their families, Meagan would like to be able to learn more about Alzheimer's so that she can help families stay together by determining what the best times would be for them to visit (i.e., times when patients are calmer and more lucid). She says she would be able to achieve this by regularly observing patients and their behaviour. 
PSWs observe this behaviour on a daily basis, she explains, which is why it is so important to involve them in patients' care. 
"Maybe there's something that we're missing [when it comes to Alzheimer's], and we need to involve more of the hands-on people," she says. "[PSWs] might have more insight even though they don't have medical degrees and aren't scientists."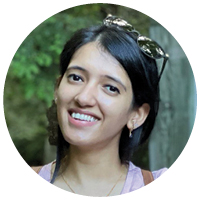 Navneet Kaur is also a participant in the BEGIN program. Originally from Chandigarh, India, Navneet came to Canada seven years ago, after completing high school, to pursue her dream of becoming a registered nurse (RN); however, the prospect of enrolling in a BScN program and having to pay international fees for a four-year course did not appeal to her. So instead, she decided to take a two-year program to become a registered practical nurse (RPN) while simultaneously working toward becoming a permanent resident and gaining valuable experience working at a retirement home for two years. 
Little did she realize at the time that this decision and resulting experience were both foreshadowing and preparing her for her future in the BEGIN program. 
Shortly after receiving her permanent residence last year, Navneet signed up for an online bridging program at Seneca College, which would allow her to fast track to becoming an RN. It was then that she discovered the BEGIN program, although she thought it sounded "too good to be true" at first. Thankfully, Navneet's fears were quickly alleviated after she looked at the BEGIN website. 
"The best thing about the program is that all of the answers I needed were online," she says. "That's what I liked the most; it was very transparent." 
The program also fit with Navneet's goal of buying a home. "[At least] my education will be paid, and all I have to do is work in long-term care (LTC) or in a community setting." 
"With school and working part-time, there's a lot of pressure. With this financial help, I might be able to focus more on school and feel less stressed." 
Because Navneet had worked at a retirement home in Muskoka, Ontario, for two years, she already had an idea of what to expect when entering the program. "I liked my two years [working in LTC]," she explains. "I think that as the starting point of my career, it made me a very patient, compassionate person and gave me a different point of view." 
Navneet was pleased with the prompt replies she received from her case manager and the entire BEGIN team throughout the application process. "If you have a question, they respond pretty quickly," she says. "I think [the BEGIN team] did amazing. I didn't have any issues applying; it wasn't stressful." 
For Navneet, the BEGIN program offers a good opportunity for nurses and could potentially help with retention. Currently working at the Brampton Civic Hospital in the Oncology unit, she's experienced the mass nursing exodus from the front lines, as well as the resulting agonizingly long wait times and patient frustration that is often directed at nurses. 
"I don't think it's the solution [to the nursing crisis]," says Navneet. "We have to do more than this, but it's a good start." 
"A lot of nurses walked out of long-term care and it was a disaster … We also have cancer patients who go to the [LTC] homes, and then we don't have nurses to support them. It's very hard to get a home-care nurse, and these patients need help with pain medication and more at home. The BEGIN program is a good step toward getting nurses into the long-term and home and community care (HCC) setting." 
Navneet believes it's critical that Ontario has more nurses in LTC and HCC, because patients need a place to go after they leave the hospital. "When they go home, they need help; they need support; they need nurses who can go to them," she says. "When I worked in long-term care—in the retirement home— we had nurses who came in to do things like IV medications, wound care and dressings, and offered a helping hand to the nurses that work in long-term care with 30 or 60 residents." 
"It's a good step to retain nurses in long-term care, especially the RPNs who are doing the bridging to become RNs; they know they have to [work in LTC or HCC], so why not do it while making money? I know I'm going to be an RN for sure, so why not get the help that I have the opportunity to receive and do what I do while making some extra money?" 
Navneet believes that the BEGIN program is not only a helpful step in securing more nurses in LTC and HCC, but also that it's crucial to the future of these sectors. "The nursing shortage is happening all over Canada," she says, "but the home and community care and long-term care sectors are facing an especially hard time." 
Once she has completed the program and become a full RN, Navneet has some very ambitious long-term goals, such as eventually becoming a director of care. But she isn't ready to leave bedside nursing just yet. 
"I know a lot of people are leaving bedside nursing, but I want to do more," she says. "I think I can do a little more and offer my help. I want to care for the people I can. I'm not ready to leave that yet." 
Despite their diverse paths and unique experiences with the BEGIN program, both Meagan and Navneet agree that regardless of where they started or where they end up— whether as a PSW bridging to an RPN or an RPN transitioning to an RN—all healthcare providers are equally important and play an essential part in caring for the public. 
"It's not the RNs vs the RPNs," Navneet adds. "We are all nurses."