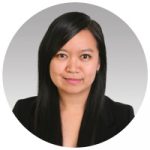 Ontario's nursing shortage has been an issue for many years. In fact, in 2020 Ontario had the fewest nurses in Canada – nearly 22,000 short per capita – an issue which has only been exacerbated by the COVID-19 pandemic. Nurses are a crucial part of the healthcare system, but pandemic-burnout, higher workloads, and longer shifts are making their work unsustainable. Despite these challenges, Grace remains optimistic – PSWs and RPNs continue to deliver exceptional quality of care, and the government is taking note. 
It's in this context that the provincial government has asserted its commitment to recruit nurses to the Long-Term Care (LTC) and Home & Community Care (HCC) sectors. The BEGIN (Bridging Educational Grant In Nursing) program is a new initiative that supports PSWs and RPNs advancing to RPN and RN roles, respectively. BEGIN provides significant tuition support for those enrolled in an accredited bridging program. Eligible PSWs will receive up to $6,000 a year, and RPNs up to $10,000 a year in financial support. This is part of the Ontario government's Long-Term Care Staffing Plan, which will add 2,000 nurses to this sector by 2024-25. 
This investment will allow long-term care homes to increase the amount of hands-on care for each resident by about an hour and twenty minutes per day. According to Minister Paul Calandra, "The BEGIN program will help personal support workers and nurses who want to take the next step in their professional journeys and further their careers in the longterm care sector. This initiative is just one of several ways we will recruit and retain thousands of new health care staff, so that long-term care homes can provide an average of four hours of direct care per resident per day by 2024-25." 
Grace sees the program is an investment in the future of nursing. As a BEGIN case manager, she knows the importance of supporting nurses both professionally and personally. Not only will BEGIN allow PSWs and RPNs to advance their careers, it ensures that these health sectors have the skilled workforce best equipped to deliver high-quality care to their patients. But there's another reason Grace is excited about this new program. In the wake of the pandemic that rocked an already fragile healthcare system, BEGIN signals a chance at recovery and prosperity. 
In her role as a WeRPN Ambassador, Grace champions the professional advancement of nurses as a made-in-Ontario solution to the staffing crisis. Investing in nursing professionals not only supports careers, but also ensures that patients can access quality care when they need it. "This is such an important program. It will improve the retention of nurses in long term care, home community care, and hopefully in time, in all other healthcare sectors." 
For Grace, being part of WeRPN, the organization chosen to partner with the government on this $100 million initiative, means improving the future of healthcare delivery to the residents of Ontario. The province's nursing profession has a bright future.